The documentary "Deconstructing Dad" is a music-filled biographical film about the life and work of Raymond Scott. In addition, it also is a personal investigation into the father/son dynamic — what it means to have a famous father obsessed with his work and the consequent impact on the parent/child relationship.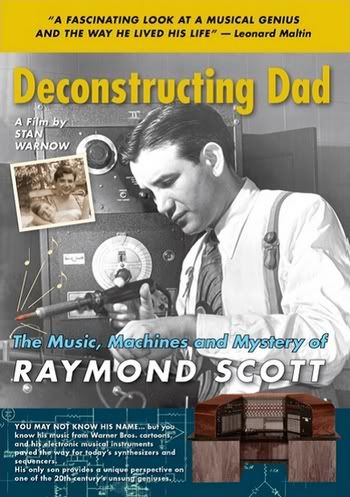 Raymond Scott was more comfortable with technology than with people, including his own children. This personal angle is intertwined with the compelling story of a true American music innovator — one who had a meteoric rise to household-name success, followed by a slow spiral into obscurity and now, posthumously, a growing acknowledgment of his central role in modern music and music technology.
After another round of revisions, adding more extras, the DVD is now available to order. Get your copy here.