It's no secret that here at Weirdomusic HQ we like The Residents a lot. Over the years we have reported on their activities on a regular basis and we still pop their CDs into our player on a regular basis.
Imagine our surprise when a couple of days we started to receive a lot of traffic to our site from the official Residents website. It turns out our news feed is now the source for all "Non Residents News" on the site of the Eyeballed Ones. How cool is that?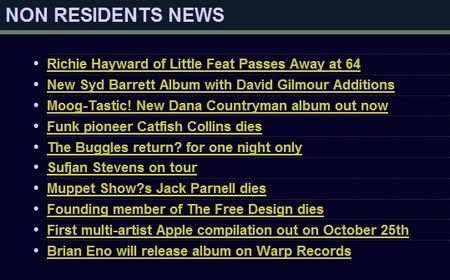 Want to add our news feed to your site as well? Please go ahead and grab the rss feed here.